Open from 10:00 to 20:00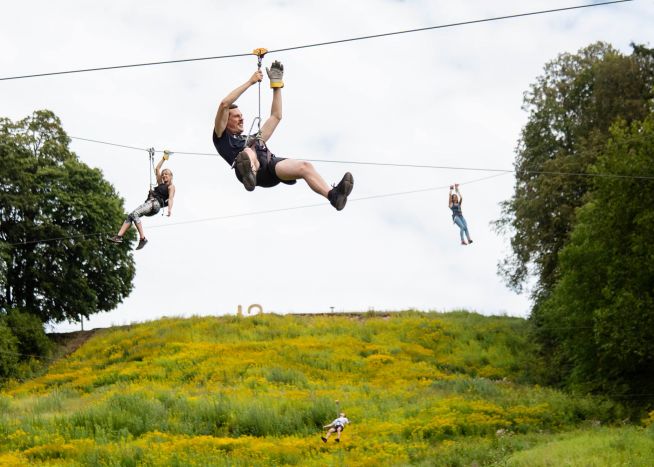 Tarzāns Obstacle Park consists of 10 tracks and 140 different obstacles placed in trees up to 20 meters above the ground. The location of our park is in the slope of the Gauja Valley , in Gauja national park.
It will be interesting for children and adults!
Get ready for adventure – in our park you can  go by a bike and a snowboard on a rope, but the Power track will make you sweat. In its turn, the romantics may enjoy the Tyrolean track with 14 rope rides, the longest of them – 220 m.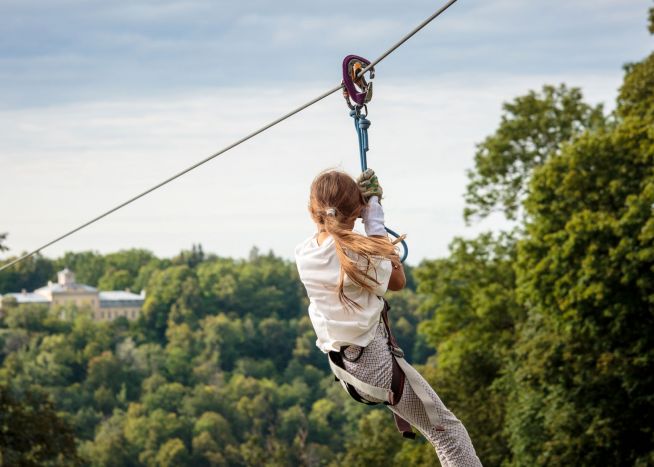 Champions obstacles
World champion Martins Dukurs skeleton at Red track
Two-fold Olympic champions Maris Strombergs BMX bike at Black track
World and Olympic medalists brothers Šics sleigh at Power track
Most trustful safety system
Obstacle park is equipped with a new generation safety system of Swiss company Kanopeo providing that each visitor of the park is continuously attached to a safety rope during the whole course thereby your adventure will be safe.
 08-05-2021
New Net Adventure Park in Jurmala is now Open!