Žiri is a town in northwestern Slovenia. It is the administrative centre of the Municipality of Žiri, created in 1994. Prior to this the town belonged administratively to the area of Škofja Loka.
Country
Slovenia
Traditional region
Upper Carniola
Statistical region
Upper Carniola
Government
• Mayor
Janez Žakelj
Area
• Total
49 km (19 sq mi)
Population (2011)
• Total
4,895
• Density
100/km (300/sq mi)
Time zone
UTC+01 (CET)
• Summer (DST)
UTC+02 (CEST)
On the edge of the Škofja Loka area lays a town named Žiri. Military fortifications around the Žiri Basin bear witness to the fact that Žiri used to be a border town.
Are you interested in life along the Rapallo border between the World Wars, rich shoemaking tradition that continues today in the Alpina shoe factory, and more than hundred successful years of lacemaking school where numerous boys and girls learned bobbin lacemaking.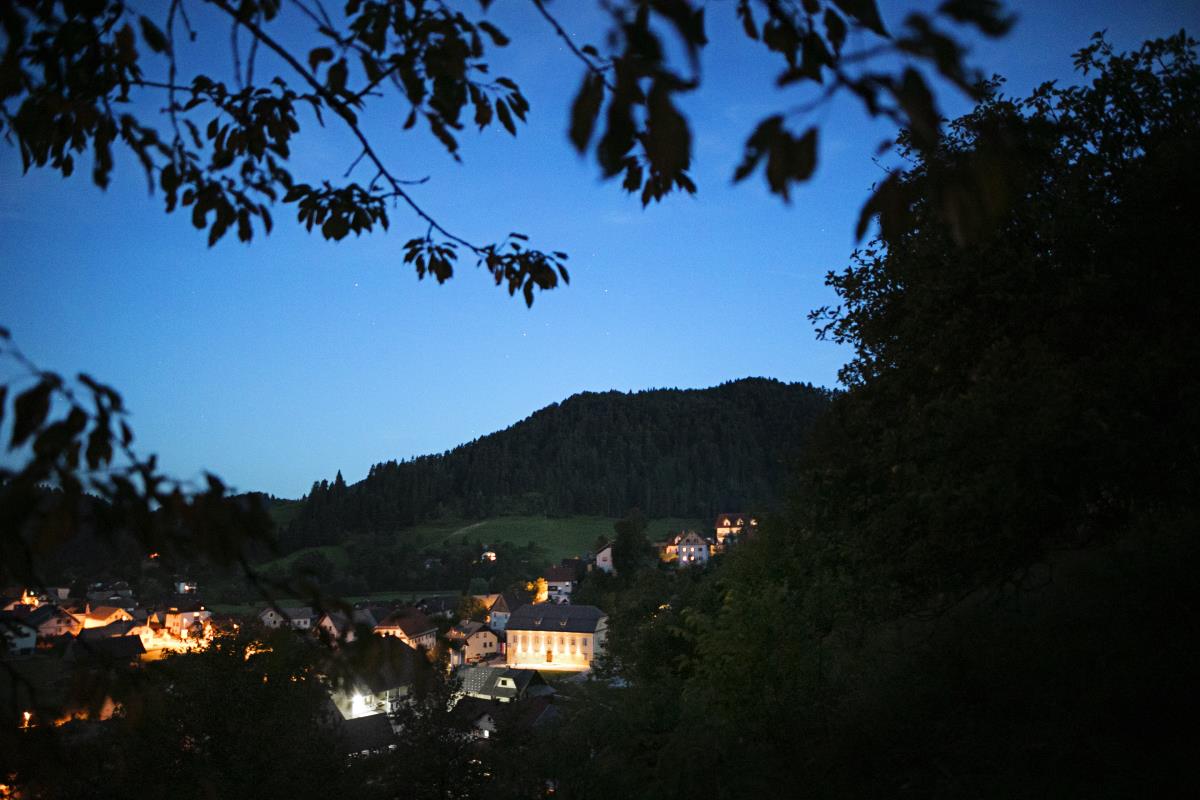 Žiri has long been known for its tradition of shoemaking. According to legend, the first master-shoemaker got a shoe, which became a model for his further designs, at a nearby intermittent lake, which is still today protected by the Žiri water dragon. Local tales of events in Žiri are also linked to other natural features, such as Matjaž's chamber, a neanderthal cave and a natural stone table for giants. Local inspirations are also rooted in lace patterns. Genuine Žiri lacemaking is still preserved today by the 100-year old lacemaking school.
Contacts
ŽUPAN/MAYOR – mag. Janez Žakelj
Telefonska številka:04 505 07 00
Elektronska pošta:obcina.ziri@ziri.s
Občinska uprava
Uradne ure – za stranke
Ponedeljek:08.00 – 15.00
Sreda:08.00 – 12.00, 13.00 – 17.00
Petek:08.00 – 13.00
Kontaktni podatki
Občina Žiri
Loška cesta 1
4226 Žiri 04 50 50 700
04 510 54 44
obcina.ziri@ziri.si
Urad župana/Mayors office
Matija Podobnik, direktor občinske uprave, Tel: 04 50 50 716 051 385 333, Email: matija.podobnik@ziri.si
Direktor občine, projekti, investicije
Helena Novak, poslovna sekretarka – sprejemna pisarna, Tel: 04 50 50 700 , Email: obcina.ziri@ziri.si